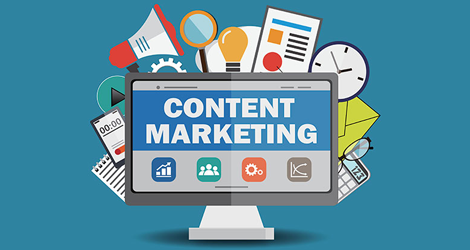 Strategies to Leverage PR & Content Marketing Effectively
From curation to creation, the content that relates with your brand is a powerful signal to the search engines as what you do. Quality, engaging content is the key to a good ranking and key to making your website stand out among the crowd.
Today the digital market is busier than ever and competition is tough not only for rankings, but also for the attention of a web user. That's why, it is important to provide your customers with some interesting and engaging content to catch their attention.
Compliment Your Google SEO Efforts
This is where Rank-Higher steps in. We are a content marketing agency in Vaughan having a team of innovators who excel at copywriting. We will work with you to position your brand on a pedestal above your competitors. So whether you need to freshen up the existing content on your website or produce content for your off-page strategy, we have the skills and tools to make it happen.
How Does a Successful Content Marketer Work?
Understanding what propels your target audience and creating content to suit their wants is crucial to achieve content marketing success. This content needs to be engaging, likeable and ultimately – shareable.
Both LSI and KEI keyword planning is integrated into our content marketing strategy. When you target the right keywords and also the long tail keywords, good rank in search engine comes standard.
We are a full service content marketing agency providing a range of content marketing services that begin with the creation of high quality, engaging and original content, but go far beyond than that to overall strategy, creating the content and promoting it for your marketing goals.
Here are the steps Rank-Higher takes to ensure your content's success:
Goal setting
The first thing you need to decide is what your business goals are. Is your content intended at customer retention? Attracting new customers?
Plan/research
Planning and research forms the backbone of most of the work we undertake. This gives shape to our content strategy and ensures we are on the same page.
Create
After the research phase comes the creation of awesome content. This content will be aimed towards your target audience and highly visible to the search engines.
Promote
The aim of the game is simple; to ensure your content is engaged/liked/shared/+1'd/engaged with.
Services we offer:
Website copywriting
Blog Writing and Management
Article Writing
Social Media content creation
Press Releases
And everything else related to content!