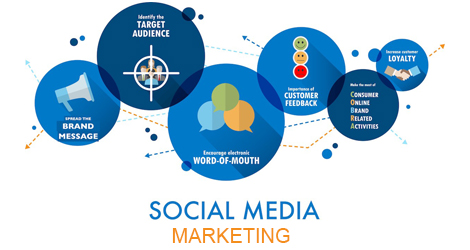 Let's Go Social with Our Social Media Marketing Specialists
Being the leading social media marketing company in Vaughan, we have a knack of creating communication between brands and people that eventually build intense relationships. We get into the core of the customer's desires, behaviors and how they apprehend the brand. Our SMM experts make the use of this skill to move the brand from talking, to being talkable.
We Excel in
Viral Social Marketing
Social Media Campaigns
Google+, Facebook & Twitter Marketing
Social Media Paid Advertising
Moving with the Social Bandwagon
The interest of online viewers is changing every minute. What's in fashion today can be an old news tomorrow. That's why we engage in ongoing listening to make sure client's brand is not left behind in the race.
Rank-Higher promotes your products and service via major platforms like Twitter, Facebook, Pinterest and Google+, to improve your online presence.
Client Retention and Customer Interaction Like Nothing Else!
Google is FOND of social media and once we embed a SMM feed into client's website, its position will jump higher on Google. The regular updates of client's site to these platforms will engage the customers as well as reflect trust and professionalism. People will become more confident in buying products and services from them.
We Work on These Social Media Platforms
Facebook
Google+
Twitter
LinkdIn
MySpace
Vimeo
Digg
Instagram
Quora
Reddit
Scribd
Stumbleupon
Blogging Platfroms
Flickr
Pinterest
Yelp
Why Interact on Social Channels?
What Makes Our SMM Services Unique?
We Keep it Buzzing
We will keep your business' image fun, light hearted and interesting. Nobody would like to be connected to you if you post boring or lame feeds.
We Take the Challenge
Our social media experts in Vaughan take the challenge of publishing a high quality, original content that people will definitely share.
We LOVE to Write
Our in-house qualified team of content writers is highly skilled in writing articles according to the psychology of the social media audience.
We protect your Reputation
Managing blog posts, reviews, forums are very important to safeguard your business' reputation. We monitor everything that is being said around the web.