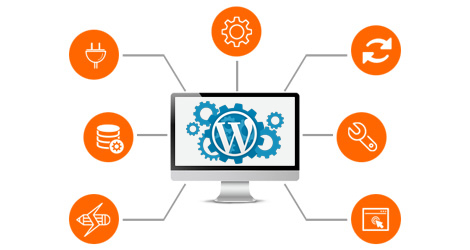 Unmatched WordPress Development Services
Being Vaughan's leading WordPress experts, we offer the best WordPress website design services at affordable prices. Keeping the content fresh, engaging and up-to-date is crucial. The growth in the 'Content Management System' is giving control to the site owner, allowing them to handle their own content and readily meet changing needs.
We offer a host WordPress development services that include website creation, maintenance, updates to WP platforms, migration and much more.
Beautiful, Feature-Packed WordPress Websites
Today, WordPress is one of the most popular content management systems available. At Rank-Higher, time and again, we have had clients preferring their websites to be designed and developed on this platform. Here are some reasons why:
WordPress is flexible, scalable and responsive; allowing your website to grow with your business
Integrates seamlessly with social media
Has an easy-to-use admin interface, meaning you can easily make updates
Enables you to consistently and instantly update your online content and take your website's control in your own hands
Allows you to manage your site anytime from anywhere
Our WordPress Website Development Process
Let's Create Your Next Website
Rank-Higher is a leading WordPress Website design company in Vaughan. We have many years of experience in creating flawless websites for local business. Our development team leaves no stone unturned to deliver you a website that meets your unique needs.