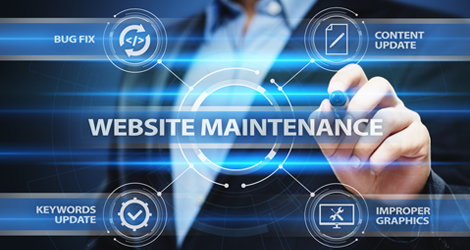 We take care of your website so you can focus on your business
At Rank-Higher, our WordPress maintenance services allow you to focus on your business, while we take care of your WP website. We give you peace of mind knowing that your website is secure, up-to-date and you have a highly professional team to offer tech support 24/7. Our Vaughan based WP web designers will ensure that your website is clean and running smoothly.
Our WordPress website maintenance plan includes
Update WordPress core software to latest version
Update all WordPress plugins to current versions
Daily backups are storage
Enhanced WordPress security
WordPress website hacker monitoring
Scan website for malware, suspicious activity and malicious code
Ensure website is backing up properly, automatically and regularly.
Enhanced website caching services
Replace or repair WordPress plugins
Optimize & clean WordPress database
Broken link monitoring
404 – Page Not Found error monitoring & proper 301 redirection
WordPress restore service if website crashes or is hacked
And More…
Benefits of Our WordPress Support Services
If you choose our tech support, you'll get the following benefits:
no stress, because your website will be taken care of;
no malware, because your website is secured;
no limits, because you can make any necessary changes in your website whenever you want;
no lost data, because we make backups of your website;
no lost time, because we keep your website running with latest theme and updates;
no lost visitors, because you always know your site loads quickly and we are ready to help.
When you hire Rank-Higher, you partner with WordPress experts in Vaughan who will keep your site secure and gather new visitors by improving the functionality and features of your site.
Whether it's support for everyday WordPress use, security or accessibility updates, professional guidance is necessary to get through the everyday niggles of WP maintenance.
At Rank-Higher, we handle WP maintenance for a wide range of clients including B2B, education and healthcare plus large businesses and corporations. We tailor our services to meet the needs of your organization and budget, whether you require a monthly website maintenance contract or just periodic help with updates and security.