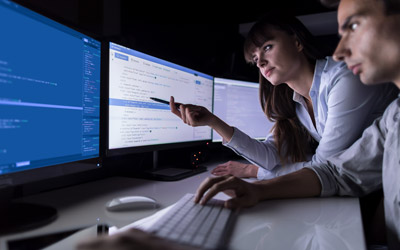 In today's technological era, having a business website is no more a luxury but a necessity. If you really want to own a profitable online business, you must focus on creating a lead generating website with amazing interface and graphics. This will not only help in attracting target customers but also plays a great role in ensuring popularity of your brand. Having a website doesn't always mean that you are on your way to earning profits, especially if it is not outstanding. Most of the web developers fail to develop an effective layout which can eventually lead to the failure of a website.
Some silly mistakes that web developers generally make are:
It's not mobile friendly:

Responsive or mobile friendly feature is an important aspect that almost every website should possess. Since the mobile audience is on a constant rise, you must have an online presence that can be easily accessed by both web and mobile users. For this, there is need to focus on the responsive web designs that are optimized for the smartphone accessibility.

Lacks the relevant content:

Most of the web designers are able to develop stunning user interfaces but fail at adding the relevant content a visitor is actually looking for. No matter, what business you own, there is a great need to include a unique and valuable content that is able to clear away all their queries. To boost your Google ranking, focus on adding least but up to date content.

Website loads too slowly:

Nowadays, the online visitors are a lot more impatient and expect that each and every website they click must load in just 2 or 3 seconds. If your business website takes more time to load, you are surely on your way to losing audience. By optimizing the web images and the entire site content, one can improve the user experience along with speeding up the site.

No clear calls-to-action:

Doesn't matter, how impressive your site is or how much compelling web content you have added, if there is no clearly defined call-to-action, you are definitely deterring your visitors from taking an immediate action. Without providing a call-to-action, your visitors are left in dark and doesn't know where and how to contact you. To ensure better customer response and profits, don't forget to include clear call-to-action buttons or hyperlink text.
These are some extremely silly mistakes that web designers often make while designing and implementing your website. If you want to develop a profitable yet attractive website for your small or large business, contact our web experts at Rank-Higher right away.