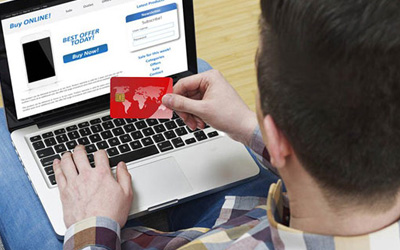 When it comes to creating your own ecommerce website, a great, eye-catching and responsive web design is a must. It does not matter, which ecommerce platform you are running, a great and good looking template will put your product in the spotlight and help to improve your sale.
When you are shopping for an online store template, there are many things you should keep in your mind to make sure you are providing the greatest experience to your visitors. These things are:
Customizable design options
Customer support
Mobile friendly and responsive design
Shopping cart that automatically updates
Product variation features
Featured product images.
Here are some top high quality ecommerce website templates available. Most of the templates are free of cost. To make things easier for you while you are making an ecommerce website, these templates help you.
Porto:

Porto is a responsive WP ecommerce template that is easy to use and extremely customizable. This template is suitable for every kind of business, blog, portfolio, and ecommerce websites. Porto template is fully compatible with Magento version. With the use of this theme, you products can be displayed in different grid column sizes.
Porto template comes with various features such as integration with Google fonts, unlimited color options, product variations, unlimited head types and much more.

Journal:

Journal template comes with thousands of editable options that give you total control over your ecommerce store. It is an open cart template. Journal is an all-around template that can fit to both simple and complex sites, depending on your requirements. It has multilevel menus that allow you to build complicated navigation with various sub-categories and responsive design.

Ultimo:

Ultimo is a perfect template for ecommerce sites. It has unlimited features such as multi-level menus, customized grid views, excellent product images and galleries, unlimited color scheme, and unlimited font options and much more. Like a Porto, it is also compatible with Magento, fully responsive and easy to use.

Ella:

Ella is a responsive Shopify fashion and apparel template. It is a combination of some beautiful mix and match colors, banner and blocks. Ella template comes with a unique module to display different categories, unlimited colors and style options, custom links, integration with Google fonts and much more.

Yourstore:

Yourstore template is one of the greatest choices for both who want to run their own ecommerce website to stand out the crowd. It is a responsive web design template and comes with twelve different layouts.
Are you ready to create your own ecommerce website? If so, these templates can help you to build an excellent ecommerce website. There are so many things that can go wrong, so be careful. To build an effective website, you can hire professional developer and designer team of Rank-Higher in Vaughan.