Branding is a way to showcase your business to the audience to build the long-lasting customer relationship. With time, your customers and their needs do change. To keep up the ever-changing attitude of your audience, you need to reinvent your business which is called rebranding it.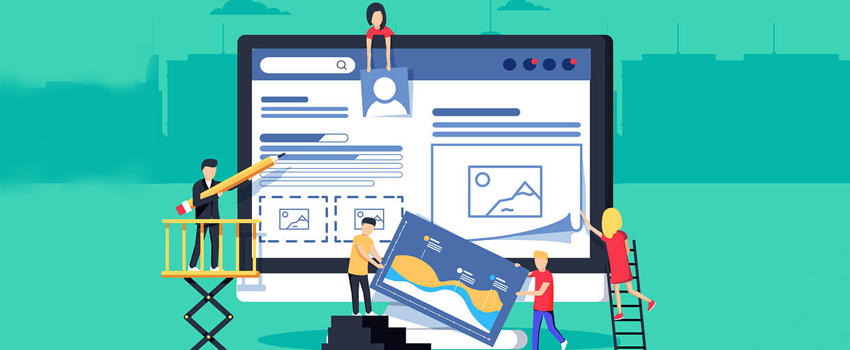 Before you go ahead to rebrand your business, you must know what it is. A brand is the identity of a company or a product. Building a brand is to interact with business ethos, establish an unparalleled reputation and make its strong position in the marketplace.
On the other hand, rebranding is taking your business in a new direction. It is all about display what your company stands for and consolidating your mission and vision. Always remember, your aim to establish a strong brand in the market and for this, you have to:
Target audience
Define your mission, value & benefits
Give importance to your business visuals & motto
Be consistent & persistent
Keep competition in mind
What Is The Right Time For Rebrand?
Analyze, if you are failing to reach your target market, your business is unable to generate quality leads, and your ranking is dropping. Find out the reason why people are not showing interest in your business. When you find your competitors are becoming able to outrank you, move towards rebranding.
Step-By-Step Guide For Rebranding
Start With Your Business Objective

Self-awareness is the first step for successful rebranding. You need to concentrate on displaying who you are, what you do, what you want to be known for and what is the aim of rebranding. Before you invest in rebranding, you should keep the end of the result in your mind.

Market Research

The next step is to conduct market research on your firm and traffic. Get in touch of your customer to find whether your current image fit to their needs. If possible, you can categorize your customers into groups to create buyer personas. You can conduct a survey to interact with these groups to solicit their suggestions. All this will turn out to be beneficial to align the new brand with intended customers.

Find How You Can Be Unique

Decide what makes you different for your audience and why they should choose you. Find how you can bring in use your USPs and focal points of rebranding. For example, you can focus on selling high-end products available on budget-friendly cost. Following this, you will not need to appeal to your customers to deal with you, but you should concentrate your niche and servicing their needs. Another fact, decide what you can do stay above your competitors.

Redesign Your Brand

Make a list of everything that you want to include in the process of rebranding such as the websites, flyers, business cards, posters and more. Experiment with new designs and review it whether it suits your brand strategy. A touch point of your brand is the main where people interact with you, and when you are running an online business, your website homepage is everything that should be interactive and delivering vast information of your business engagingly.

Let Your Audience Know You

Never stop supporting and promoting your business, product and services. Nowadays, social media is one of the unmatchable sources for brand awareness and to engage with a large group of people. It is even a great way to improve your business sale and market shares. You can also go with the paid advertising option to strengthen your brand market reach.

Prepare FAQs

Though, you working on every aspect to convince your audience and stand out in the market, there would be some doubts crawling in your customer's mind. To clear out their confusion, create a FAQ section with possible queries. It will also showcase your image in a better way and influence the targeted audience to your business.

Get Feedback

To find what is working or not in your rebranding strategy, you need to connect your customer. Get some feedback and analyze your business performance to improve your strategy.
The steps mentioned above are vital for successful rebranding your business. Whether you want to rebrand to improve your business or you love the change, a planned and organized rebranding process can help in generating leads, sales and enhance revenue.
You aim to become consistent with your mission, logo & motto, and all the content that you publish. At Rank-Higher, we are the one stop solution for brand building and maintenance. We have a team of professional web designer & developers, content marketing, graphic designer and SEO in Vaughan who are well versed with advanced technologies to implement in rebranding process to rank it on the top of SERPs. Let us help you with rebranding your company, call today.