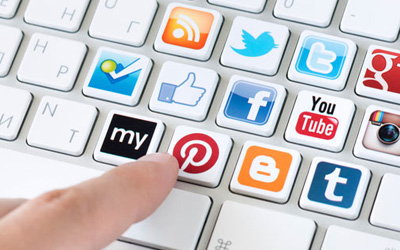 Social media is considered a platform to provide recognition to a business in social world. To help your business succeed with the requirements of time, there is need to follow various social marketing trends. But these trends seldom remain new due to the industry's fast pace.
Some latest trending aspects of social marketing in 2016 are discussed below:
Social posts derive higher ranks:

Ranking your blog posts and assets such as videos, images, news, etc provides you better ranking but if you will also rank your social posts it will improve your ranking drastically. Social media is mostly utilized by marketers to increase visibility in the search results of search engines.

Every time your company name is searched by a customer, it should be targeted to come on top.

Mobile optimization is must:

In recent times, more traffic on Internet is generated by mobile as compared to desktop and laptop search. As most people use smartphones for searching as they are handy, there is a lot of need to satisfy mobile audience to enhance business and visibility on search results.

In this time of increasing competitors, if your website is not optimized, you are at a serious loss and are losing your status to your competitors. Also, optimization should be responsive and mobile friendly.

Videos will rule:

Content which is implemented in form of videos are of high demand in social media. Various studies have proved that users appreciate watching videos. Content in videos is ranked higher than plain text. Videos are a perfect medium for passing on information to the clients.

Voice search makes searching more concise:

A great and needed change in recent years came up with voice search. This technique has actually made searching more easy and convenient. Various technologies such as Siri, Cortana etc. are elaborating voice search.

But the upcoming new challenge is to optimize voice search as well. One other issue is that there is different use of languages and ways to speak while searching terms which may be complex to understand.

Social selling:

Various social media sites are now providing the 'Buy now' options to help advertisers in selling their products directly on social sites such as Pinterest and Facebook. This can attract your social followers to directly engage with your products even without moving to your website. And in coming season, more sites will follow social selling to increase their interactions and social connections.

SEO link building will work:

If you want socializing your website more, then providing links will help a lot. Although, there is a controversy whether link building ruins your performance or not, but till now studies have proved that link building is a most important factor in ranking a website.
Search engine optimization will turn to be effective till there are links in a webpage. Links should not be there for increasing traffic but links should be qualitative. If you want professional social media experts in Vaughan to implement the latest techniques for your local business, do contact us.