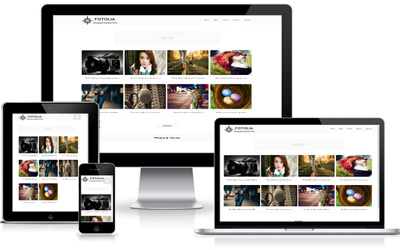 WordPress is a unique platform for developing blogs and sites. Using the respective theme, one can develop a website faster and effectively. Aspiring web developers can use the different themes for various news, magazine and gossips featuring websites.
WordPress Themes
Here is a list of highly customizable themes with their specifications which gives a number of benefits to the users.
GDN Magazine Theme
GDN is designed to go handy with the assortment of magazine and blogs. It is a highly responsive theme specialized for news featuring websites. It has a number of distinct template layouts offering multiple options to the WordPress users. The giant layout enables one to create a user-friendly and catchy website.
Movement
Movement is widely used for personal blogs and magazine sites. It's retina ready templates enhances the audience. Being a flexible theme, an individual can use it for any website ground including artistic portfolio, viral magazines, photography, etc. Due to its powerful framework and qualitative support, you can add this theme to your WordPress.
Emo
Emo is a widely used theme for newspaper and magazine based websites as well as for personal blogs. It has highly functional coding elements to build a website swift and fastest. Additional features include the headers improve customization and SEO friendly templates to create a fast and easy website.
Compass
Compass is one of the easily customizable themes with quickly configurable elements. Having responsive designs and retina ready template has ranked it as one of the best WordPress Theme of the year 2018. Its high-quality visual customization enables one to redesign the pages. It has SEO friendly designs with cross-browser compatibility.
Newspaper
Newspaper WordPress theme is best for news, magazines, reviews and publishing sites. Being a preferable choice of users, it has millions of purchasers. It offers elegant designs, integrated translation, brilliant demos and intelligent ads system are some points. The best thing it does not require any coding skills.
Mag WP
Although you can use the Mag WP theme for magazines and news web portals it can also be used for product review websites for its multiple demo templates and responsive designs. Having high-quality coding elements, it is renowned as the best SEO WordPress theme.
Viseo
Viseo is news and video theme best known for its inbuilt eCommerce compatibility which makes it easy to extend website in different fields. As well as, a user can easily re-design or create a web page template with the help of drag & drop builder.
The Essence
However, the Essence is a WordPress magazine theme but can also be used to create a blog. Essence offers high-quality responsive templates which help to build alternatives. You can make your site better using the post sliders.
Amory
Amory is best known as the high-quality theme among the showcasing news and posts. It contains the modern WordPress themes and well-designed widgets providing better adsense monetization.
The Core
The core is well known as the multi-purpose WordPress theme as well as The Chatter-Magazine theme. Referring to its name Core- The Chatter is an excellent theme for its multiple best templates and SEO optimized pages for a web portal. One can easily create a variety of layouts as customization is enabled with the advanced visual editor.
If you are looking to develop a website based on your business, approach Rank-Higher for better services. Our experts are familiar with the advanced WordPress themes providing the most satisfying results to our clients.