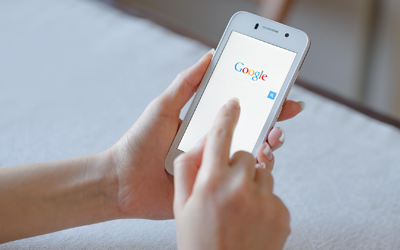 Since April 2010, page speed has been taken as the ranking factor especially in desktop searches while officially not much consideration for mobile searches. Even, till July 2018 when speed update was rolled up by the Google, speed for the mobile site was in the recommendation not implemented properly.
Google has updated a list of tools and techniques over the decades in which speed of a site is the current update. However, these all tools and techniques are targeting the mobile experience. 'Mobile-Friendly Test' was introduced to enable the websites to gauge their responsiveness.
Likewise, 'Accelerated Mobile Pages' (AMP) helps the content managers to develop lightweight and lightning-fast versions of pages that meet with mobile audiences.
Speed-Related Tools
Lighthouse allows the users to audit and optimize the web pages automatically.
Chrome User Experience Report (CrUX) is a database of real UX metrics from Chrome users.
Impact Calculator and Mobile Speed Scorecard grades to mobile friendly site speed and determine its effects on revenue and conversion rate.
Moreover, the mobile-first indexing is specially released to prioritize the mobile version website taking over desktop versions following the ranking and indexing.
Recent Updates Of Google Page Speed Measures
Currently, the speed is scored on the basis of two metrics, theses are:
First Contentful Paint (FCP), it measures the time for how long the user sees the initial visual response from a page.
DOM Content Loaded (DCL) it measures the time taken to load and parse an HTML document.
When you are measuring your site using DCL, Google may determine its outcome from CrUX database this is why the metrics are based on real user measurement.
Advanced Checklist Optimizing Page Speed
Optimizing mobile page speed will first test the page speed. Before, making any improvement, you can put your URLs into PageSpeed insights. If you find, it is exhausting to check the page one-by-one then you can use a tool to monitor all pages at once.
Pingdom and GTMetrix are the other two tools helps in testing and optimizing the page speed. Anyhow when you have tested the mobile speed of your site considering the required improvements, then you are ready to get back to your work:
Make sure the page has no more than one redirect
Make your compression able to reduce the file size
Keep above-the-fold content directly into HTML removing small external resources
Remove the blocking JavaScript from above-the-fold-content
Apply the caching policy
Minify resources
Optimize images
Optimize CSS delivery
The Necessity Of Mobile Page Speed
With growing years, the search engines are pushing for the necessity of mobile optimization continuously. According to the recent studies, there are almost 53% of people become impatience when a page does not open longer than 3 seconds which affects in losing the visitors. This is the story behind improving your page speed. It especially takes matter when you consider the mobile first indexing and getting updated news about average optimization scores that top ranking pages are continuously rising.
In order to create a website considering the instant to load, lead the conversion, securing top ranking and earn more revenue then contact with Rank-Higher. We have a team of professional web designers, development and digital marketing experts in Vaughan who stay updated with advanced technologies for creating a unique and user-friendly website.